10G Advances: DOCSIS 4.0 Technology Demonstrates Unmatched Speeds
In today's world of hyper-connectivity, we depend on network performance more than ever before. Whether we're logging on for a workday full of videoconferencing, settling in for an evening of digital entertainment or simply taking advantage of the smart devices in our homes, our need for efficient, immersive digital experiences grows every day. The 10G platform promises high speeds, low latency, increased security and enhanced reliability—all necessary in addressing the demands of our digital future.
For most consumers, 10G means internet speeds that are 10 times faster than what they currently experience. But the best part is that the infrastructure to power 10-gigabit speeds is already in place. Thanks to DOCSIS 4.0 technology, the potential of this existing infrastructure can be fully tapped to deliver never-before-seen speed.
DOCSIS 4.0 Technology
Multi-gigabit speed took center stage in CableLabs' recent 10G Showcase. During the showcase, cable operators Charter Communications and Comcast presented DOCSIS 4.0 prototypes capable of nearing that 10-gigabit target, giving attendees a first look at history in the making and proving that real-world deployment of 10G isn't far off.
In their demos, the companies highlighted multi-gigabit symmetric capability using Remote-PHY and Remote-MACPHY devices built to CableLabs' specifications. First, Charter's John Williams and Matt Peterson demonstrated multi-gigabit symmetric capability using the DOCSIS 4.0 extended spectrum mode of operation. In the demonstration, Charter used spools of cable to simulate real-world deployments. Then, Rob Howald of Comcast displayed the same symmetric capability using the full duplex mode of operation in four separate demos, two of which were managed by a production virtual cable modem termination system (CMTS) located in a Comcast office about 40 miles away, thereby demonstrating the power of virtualization and disaggregation.
For more details about the demonstrations from Charter and Comcast, including how they were configured, watch the video below.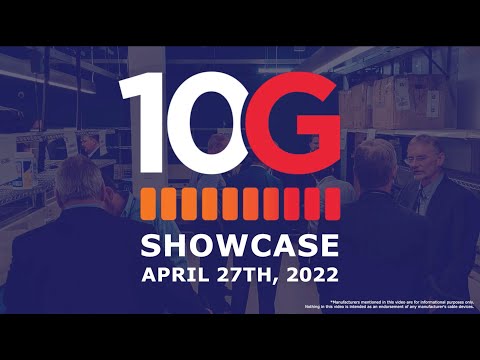 Win Up to $100,000 with the 10G Challenge
Apply for a chance to win up to $100,000 and an opportunity to showcase your idea at SCTE Cable-Tec Expo in September. It's easy! The deadline to submit an application is July 1, 2022. CableLabs is looking for innovators whose next big idea will require a fast, secure network and change the way we live, work, learn or play. If this sounds like you or someone you know, be sure to look into the 10G Challenge today. Check out the 10G Challenge page for more details, and help us spread the word about the competition!
The 10G Challenge: Intel and the Future of Play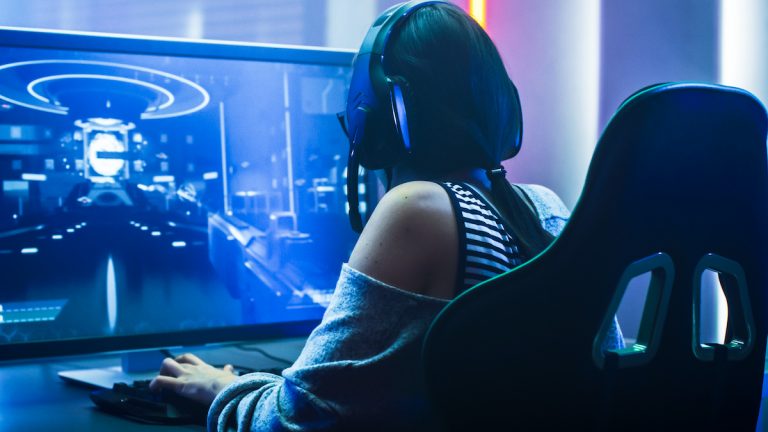 In October 2021, CableLabs launched the 10G Challenge to inspire innovators to leverage the emerging 10G network. We have since partnered with experts across a myriad of industries to encourage innovators to build the products, services and applications that will rely on 10G's increased speed, reliability, security and lower latency. Now, we are thrilled to announce that Intel, a leading technology and solutions company, has joined the 10G Challenge as an industry expert judge in the "Play" category.
The Play Category, Powered by Intel
From gaming to movies to concerts and beyond, the Play category examines the future of entertainment. New technologies are already leveling up the way we play, and the 10G network will only increase the speed of this innovation. We chose Intel as our industry expert judge in this category because of its cutting-edge innovations that have shaped the world of entertainment for decades.
In the near future, advancements in our cable broadband networks will enable new entertainment experiences. Technologies like augmented reality (AR) and virtual reality (VR) will allow for even more immersive entertainment. Virtual concert-goers could experience all the sights and sounds of a live performance from their living room, and gamers could join their teammates for a night of questing in a virtual world. With the 10G network, the world of entertainment is evolving to a new level of fun.
Intel: On the Forefront of Innovation
Intel's technology is driving the future of entertainment, for both consumers and providers. For years, Intel has designed processors for desktops, laptops and servers with the future of entertainment in mind. Intel's innovations have made gaming PCs more powerful and customizable, helping gamers improve their online performance and experience, and even build their own gaming PCs. This level of customizability is just one reason Intel's technologies set the industry standard for gaming.
These innovations and products, combined with 10G's promise of faster symmetrical speeds and lower latency, make the future of gaming even brighter. Made possible by DOCSIS 4.0, the 10G platform's multi-gigabit speeds can deliver a more immersive, highly responsive gaming experience — with less lag time and improved gameplay.
By helping judge the 10G Challenge's Play category, Intel will be supporting the future of  10G-powered services, products and applications being designed to improve the way we play. We are thrilled to power the next era of broadband innovation together.
Help an Innovator Win $100,000 and a Showcase at SCTE Cable-Tec Expo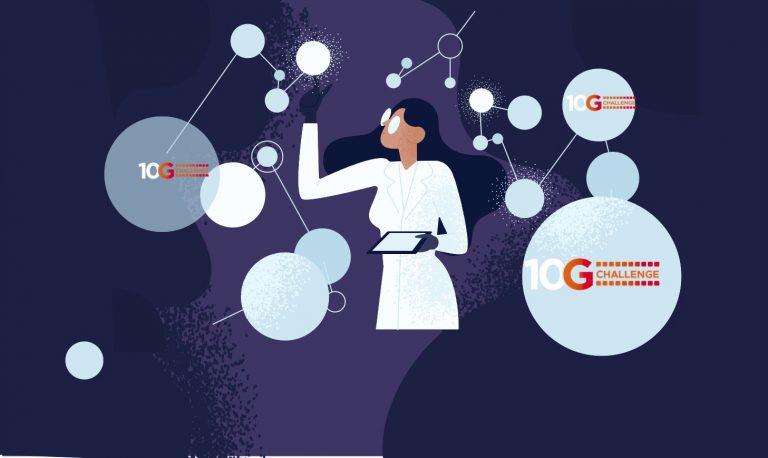 We want to hear from forward-thinking entrepreneurs, accelerators and makers whose big idea will revolutionize the way we live, work, learn or play—the four categories of the 10G Challenge. This could include anyone from large companies and startups to university students, professors and classes to anyone who is working on the next big thing in their garage. We're all ears!
CableLabs members aren't eligible to participate, but we want them to encourage any potential contestants they know to submit their ideas.
How to Enter
Entering the 10G Challenge is easy. Innovators simply fill out the application and share a 3-minute video describing or demonstrating the technology, service or application that they're developing or plan to develop. In the video, applicants should share their vision, including:
the problem their technology solves;
a description or demonstration of their solution;
why their technology is dependent on the reliability, security, speed and/or low latency that 10G promises; and
how their solution impacts the way we live, work, learn or play.
Even if an idea is still in the concept stage, it will be considered as long as every question on the submission form is answered and a video describing the technology is included. The deadline to submit is July 1, 2022.
Cash Prizes
Six winners will be chosen: One winner for each category, a Grand Prize Winner and a People's Choice Winner. Each category winner will receive a cash prize of $50,000, with the People's Choice Winner receiving $10,000 and the Grand Prize Winner taking home $100,000. In addition, the Grand Prize Winner and four category winners will have the opportunity to present their technology to industry leaders at SCTE Cable-Tec Expo, taking place September 19–22, 2022, in Philadelphia.
Spread the Word about the 10G Challenge
If you're a CableLabs member and you know an innovator who needs a fast, secure network to move their idea forward, tell them about the 10G Challenge! You'll give them a chance to win $100,000 and an opportunity for invaluable industry exposure. And by helping drive innovation, you'll be giving the broadband industry a boost, too. It's easy!
Powered by CableLabs in collaboration with industry expert judges Mayo Clinic, Corning, Zoom and Intel, the 10G Challenge aims to inspire innovators to leverage the emerging 10G network to develop the life-changing technologies and services that will affect our world for the better. With increased speeds, lower latency and enhanced security, 10G has the power and capabilities to make the technologies of the future possible.
Judging for the competition begins in July, so share this post today using the buttons above or by pointing innovators you know to the 10G Challenge.
NTIA Announces the Full Roster of 5G Challenge Contestants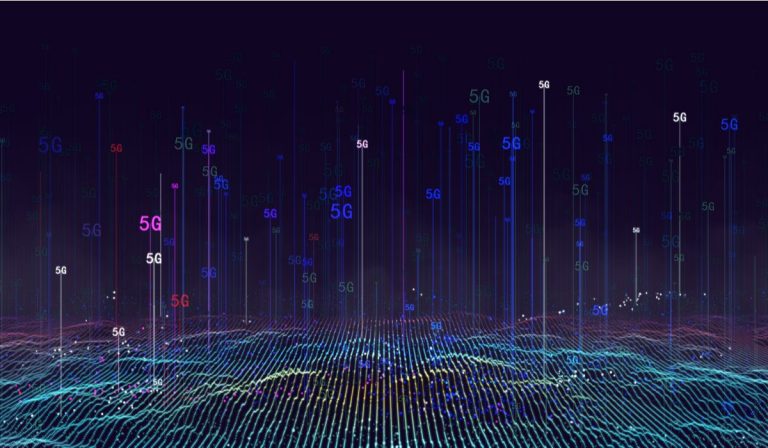 CableLabs congratulates Capgemini Engineering, Fujitsu Network Communications, Mavenir Systems Inc., Radisys Corporation and Signal System Management for being selected as contestants in the National Telecommunications and Information Administration's Institute for Telecommunication Sciences (NTIA-ITS) 5G Challenge. The competition is hosted by CableLabs. Including Rakuten, the early bird contestant, this group of six participants highlights the diversity of vendors working to develop open and interoperable networks for 5G and beyond.
Collectively, nine subsystems will be tested from the contestants, which vary from well-established vendors in the telecom space to newer entrants in the ecosystem of emerging technologies involving the Open Radio Access Network (O-RAN). The 5G Challenge prize competition aims to accelerate the adoption of open interfaces, interoperable components and multi-vendor solutions toward the development of an open 5G ecosystem.
Cutting-Edge Lab Capabilities
Over the past few months, CableLabs' expert technical team prepared its state-of-the-art 5G Lab by adding new lab capabilities to test contestants' O-RAN subsystems. The capabilities include Viavi's TeraVM and TM 500 systems for wrap-around testing on each of the O-RAN subsystems—Centralized Unit (CU), Distributed Unit (DU) and Radio Unit (RU)—and one of the industry's first Open Distributed Unit (O-DU) testers. CableLabs and Kyrio staff are finalizing work to ensure that participants can reliably and securely test the support of industry specifications and the interoperability of the contestants' subsystems. Multiple CU, DU and RU systems will be tested during the 5G Challenge with the goal of accelerating the development and deployment of O-RAN in the 5G ecosystem.
The test plans for each O-RAN subsystem were developed by CableLabs in conjunction with the NTIA to focus on conformance with the O-RAN Alliance and 3GPP specifications. Each system will be tested for integration, interface conformance, functionality and performance. These tests will provide information to the vendors, NTIA-ITS, the Department of Defense and the larger 5G ecosystem about the current status of the O-RAN vendor community, the benefits of interoperability, and the potential for future development of open and interoperable systems for 5G and future wireless networks.
Staff Expertise and Analysis
Contestants and the government will not only benefit from access to the state-of-the-art 5G Lab but also from access to the wireless network expertise of CableLabs and Kyrio staff. Staff will assist each contestant team to ensure complete and accurate testing. As the Host Lab, CableLabs will also provide technical analysis of each test to NTIA-ITS.
We're looking forward to seeing all the contestants at the 5G Lab this summer and continuing CableLabs' long-term investment in open and interoperable networks.
Tackling Security Challenges in 5G Networks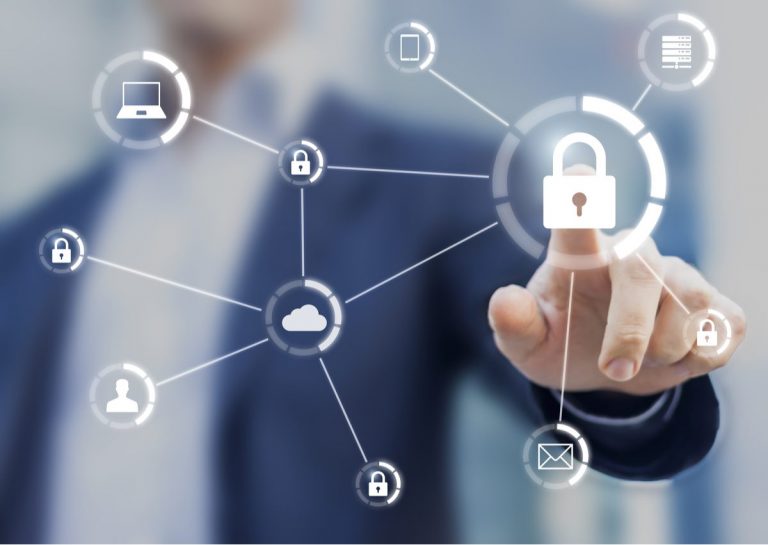 Today, 5G mobile networks are being deployed rapidly around the globe. According to GSMA Mobile Economy 2021, 5G mobile connections in North America accounted for 3 percent of all mobile connections in 2020, but that number is expected to climb to 51 percent by 2025.
On top of the accelerated deployment of public 5G networks, private 5G networks based on unlicensed spectrum and open 5G solutions supporting open interfaces and interoperability are also emerging. It's anticipated that 5G networks—both public and private—will become predominant in the near future.
From a security perspective, 5G networks introduce both new security enhancements and new security challenges. Particularly, the move of 5G core networks to service-based and virtualized architectures will create new security challenges. How to securely deploy 5G networks to protect both subscribers and 5G network infrastructure is of top concern to both executives and practitioners using and managing 5G technologies.
Filling the Gap in 5G Security Standards
The good news is that the National Cybersecurity Center of Excellence (NCCoE), part of the National Institute of Standards and Technology (NIST), is developing 5G cybersecurity guidance to help organizations effectively mitigate 5G-related security risks. In particular, the NCCoE seeks to address the gap in current 5G cybersecurity standards development, which primarily focuses on the security of the interfaces between 5G components. These standards don't specify the cybersecurity protections for the underlying IT components that support and operate the 5G system.
CableLabs, along with our fellow collaborators, worked with the NCCoE on developing a 5G cybersecurity practice guide and a secure 5G reference architecture to mitigate 5G cybersecurity risks. We considered both 5G standards-based security features and a secure cloud-based hosting IT infrastructure.
The guide provides recommendations related to implementing a secure cloud environment for hosting 5G core networks—for example, by leveraging server hardware root of trust to enable remote attestation of the trustworthiness of cloud computing platforms. To date, 3GPP SA3 has yet to complete its study of security impacts resulting from the virtualization of the 5G core. Therefore, the NCCoE's guidance and recommendations for securing the 5G cloud platform will help fill the gap in current 5G security standards and help inform 3GPP's work in this area.
Share Your 5G Expertise
We encourage you to review the preliminary draft guide and share your expertise with us by June 27. Submit your feedback online or send an email to 5G-security@nist.gov.
Driving 5G and HFC Convergence with Multi-Tenancy at the Edge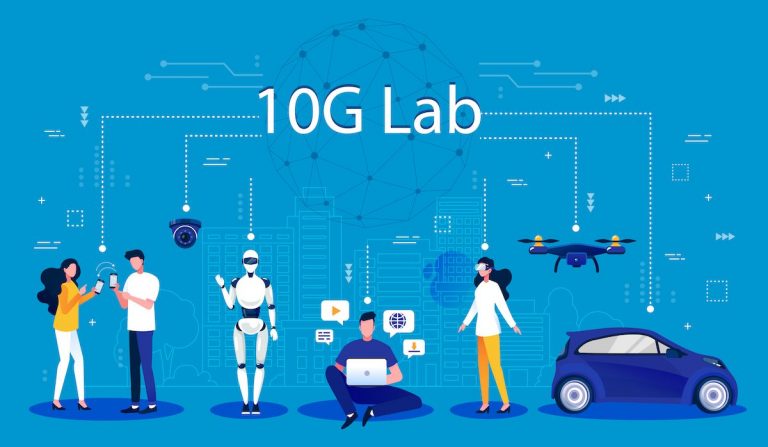 CableLabs is making it easier and more efficient to run 5G, DOCSIS and other applications at the edge. Working with our vendor partners, we've remediated challenges and improved the way vendors deploy their cloud-native 5G network stacks into a shared, private cloud setting. This early work acts as a catalyst to a vision in which any application workload can be co-located on infrastructure at any location in an operator's footprint that serves the applications in the most optimal way.
The 10G Lab
CableLabs launched the "10G Lab" where the goal is to deploy multiple 5G cores and vRAN systems alongside a cable hybrid fiber-coax (HFC) network. More specifically, these applications will run in a cloud-native, multi-tenant, bare-metal environment that starts the journey toward a fully converged network. By co-locating 5G and HFC running as containers on shared infrastructure managed by a common management layer, this first step toward platform convergence enables operators to reap the rewards that come with this type of architecture, including:
reduced operating expenses (OpEx), such as power consumption, and reduced capital expenses (CapEx), including hardware costs and facilities to house the hardware, such as head-end or hub locations;
the elimination of over-provisioned environments by matching resources to demand (the environment is scaled to optimize network stack operation);
automated as opposed to manual deployment of services (more OpEx savings); and
the ability to create dynamic, customized network topologies at different geographical locations that improve throughput and reduce latency for subscribers.
In addition, decoupling the network software from proprietary hardware increases the cadence of system upgrades, which reduces the time to market for new capabilities and optimizations.
The following diagram shows the current and future focus of the 10G Lab: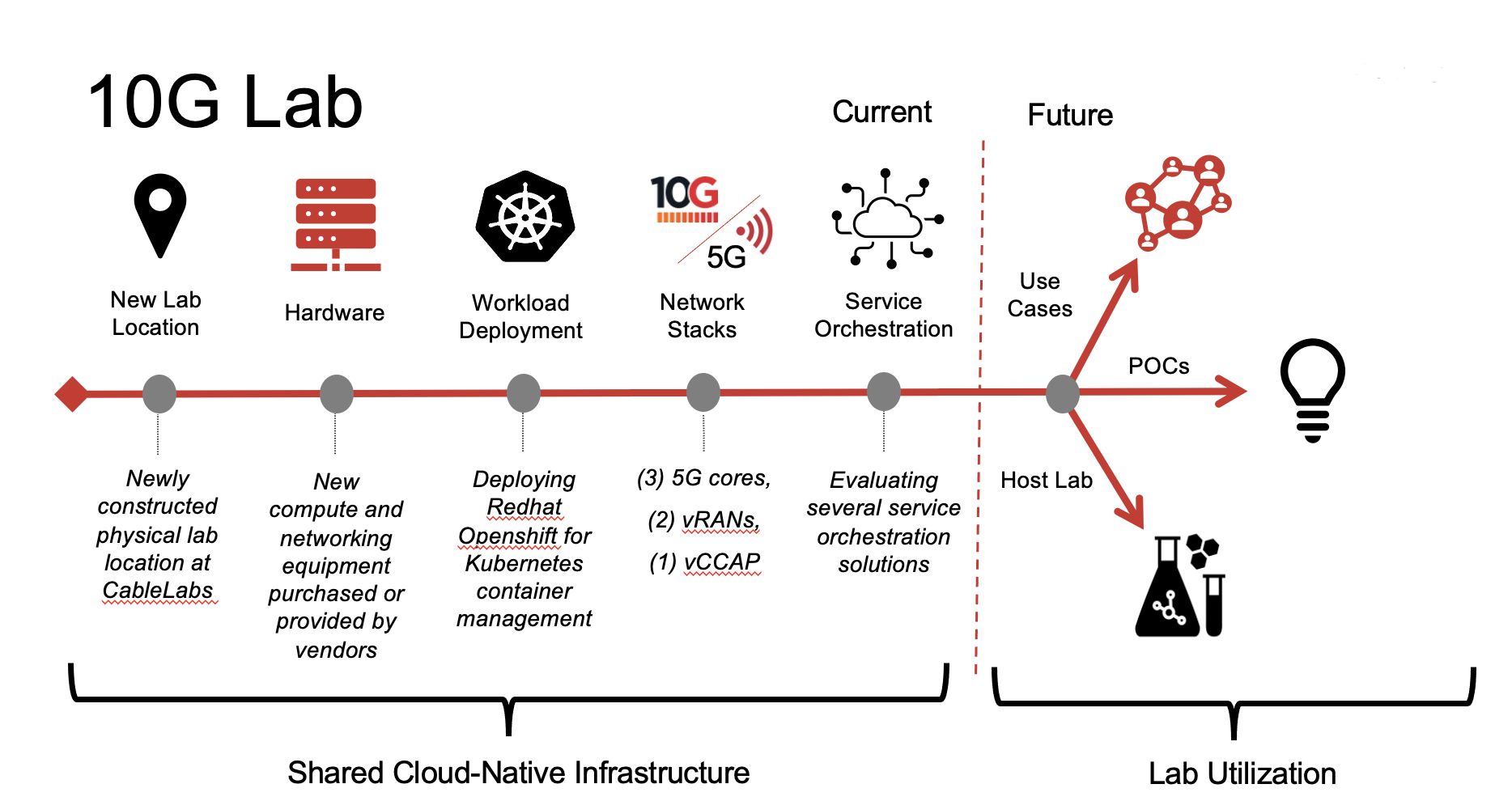 The Experience
CableLabs' experience working with vendors to deploy network stacks into a multi-tenant environment, initially 5G, has been captured in a recently published white paper (open to the public) entitled "Best Practices for Deploying 5G into a Shared Environment." There's also a GitHub repository (referenced in the white paper) that shares the scripts for automating the deployment of a Kubernetes cluster tailored for 5G workloads. The white paper captures learnings related to enhancing security and ensuring that vendor applications are deployed such that they don't interfere with one another when running in a shared environment. Other areas of discovery include optimizing network configurations, balancing resource allocations, enabling performance settings (particularly for user-plane operations for 5G) and easing the management of multiple applications on shared infrastructure. Be sure to check out the conference recording on this topic at the Envision Vendor Forum 2022 (day 2).
What's Next
CableLabs has already worked with 5G vendors in the 10G Lab; however, later this year, we plan to expand the lab capabilities with open-source 5G cores and vRAN solutions, as well as a vCCAP. When a level of convergence is achieved—initially through co-locating the 5G and HFC network stacks into a shared environment, and eventually by establishing a tighter integration between 5G and cable wireline technologies through a shared core to support both access network types—operators will further benefit from this singular, multi-modal communication platform that will reduce network complexity, cut operational costs, improve quality and create new business and service opportunities.
Get Involved
The 10G Lab will play a part in three key initiatives. It will:
provide a foundation for convergence-related activities, including executing convergence use cases of interest to our members;
provide an environment for hosting the 5G challenge and other interoperability events; and
be leveraged for proof of concept (POC) demonstrations as part of CableLabs' innovation initiatives.
The 10G Lab is open to collaboration with CableLabs' members and the NDA vendor community. We encourage members and vendors to partner with us to showcase the value of running applications in this shared, cloud-native environment. Please contact Carmela Stuart with your ideas! You can also join the CableLabs community as an NDA vendor.
Mobility & Wireless in a Converged World: Envision Vendor Forum 2022

This year's CableLabs 2022 Envision Vendor Forum aligns with one of our industry's biggest goals for the near future: mobile + fixed convergence. Specifically, we'll focus on the wireless, mobile and converged aspects of network infrastructure that will allow us to build truly seamless and ubiquitous platforms to power next-generation products and services. This short and highly consumable virtual event will occur April 19–20 and is absolutely free. Be sure to register today and become a part of the convergence conversation.
What's On the Agenda?
Ever since the term "convergence" started popping up in technology circles, CableLabs has been focused on facilitating meaningful and productive discussions about how to make this goal a reality. Considering that there are so many approaches to convergence, the insight of our industry's vendors and wireless specialists is instrumental to forging a path forward. This year at Envision, we're planning to exchange ideas and share progress through a combination of panel discussions and presentations by key industry thought leaders who are working on next-generation 5G/Open Radio Access Network (ORAN), 10G, Wi-Fi 6, 3GPP and other wireless and mobility infrastructure products. We'll also discuss future initiatives and challenges, as well as technology policies, security considerations and emerging operating models.
We're also sticking to last year's flexible virtual format, which removes many logistical barriers and allows all registered participants to pose questions directly to subject matter experts. Our main objective is to help you and other CableLabs members and subsidiaries get up to speed on the latest developments in the wireless area of the convergence initiative and align your business goals with the larger picture.
Who's Invited?
This event is best suited for decision-makers—including executives, senior technologists and strategists on both the cable operator and the vendor side—who are leading the development and implementation of next-generation wireless services in their respective areas.
CableLabs 2022 Envision Vendor Forum is closed to outside press, media and analysts.
The Details
When: April 19–20, 2022, 9:00–11:30 a.m. MDT on both days.
Where: Virtual
How much: FREE. Each person must register separately with their company email by April 17, 2022.
The Cable Center Hall of Fame Honors CableLabs' Chris Lammers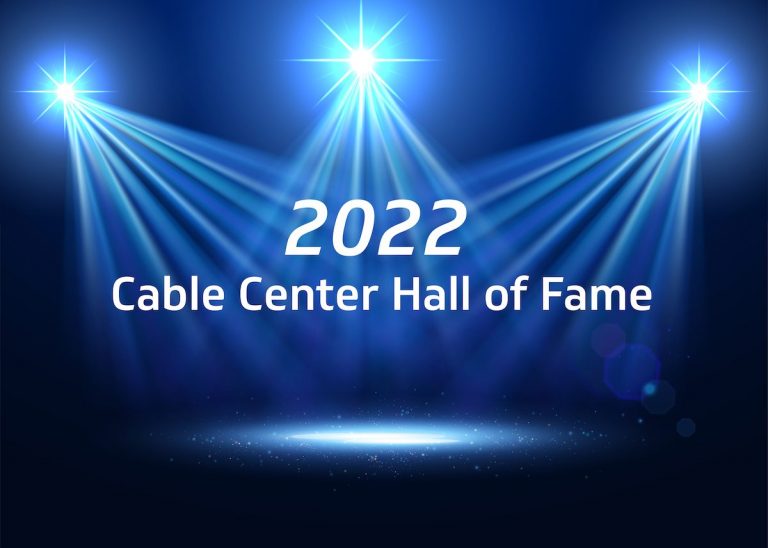 We're thrilled to announce that Chris Lammers, CableLabs' COO Emeritus and Senior Executive Advisor, has been inducted into The Cable Center Hall of Fame for his life-long professional efforts and indelible impact on the cable and broadband industry. This induction is one of the industry's highest and most exclusive honors, reserved only for the most innovative and influential leaders.
Chris's mission and vision extends beyond the goals of any one company. A lawyer by trade, he made his debut in the cable arena in the 1980s when he was hired to lead the merger and acquisitions effort at Western Communications, a mid-tier operator (MTO). After holding a series of executive positions at Western, he ultimately served as the company's CEO for three years before joining CableLabs in 1997. In a number of roles, Chris contributed to the successful rollout of critical technology, which brought high-speed cable internet to millions around the world.
Chris's experience at Western shaped his holistic vision for creating a truly inclusive global cable community that addresses the unique needs of its smaller members. Chris understood early on that small and mid-sized operators are often more open to trying new ideas and technologies that drive the industry forward. CableLabs offered him a platform for launching numerous initiatives geared toward increased innovation in the MTO space, resulting in the launch of many cutting-edge services that cable customers enjoy today. He has also been instrumental in growing CableLabs' international membership from 19 to 65 members in 35 countries, making sure that every member has access to the latest developments and technical support. His unwavering moral compass and sense of fairness has helped him build strong professional relationships and teamwork among diverse members and employees, positively contributing to the inclusive culture and image of CableLabs and its community.
Chris is also a great champion of next-generation talent development. To promote interest in the industry, he has taken an active role in the Emma Bowen Foundation's efforts to unite students with industry professionals, and he has also been involved in the Chinese Executive Media Management Program (CEMMP) to train mid-level managers from Chinese media companies in the United States. Outside his professional endeavors, Chris has led corporate sponsorship efforts for Community Food Share, United Way and the "I Have a Dream" Foundation, and he recently became professionally involved with the Colorado Women's Hall of Fame. These accomplishments are only a snippet of Chris's contributions to the cable industry and beyond.
We're incredibly proud to have Chris Lammers as part of our team at CableLabs and deeply appreciate all that he has done for the cable industry over the course of his accomplished career. Congratulations, Chris!
Join CableLabs Experts at Light Reading's Annual Cable Next-Gen Conference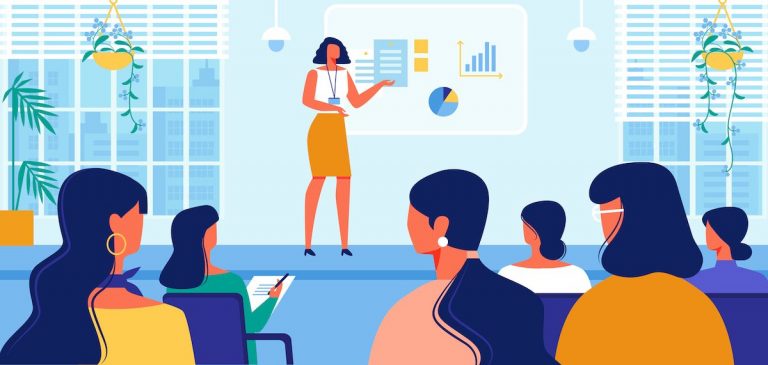 The 15th annual Cable Next-Gen Technologies & Strategies conference is kicking off today, and we are excited to connect with our colleagues throughout the cable industry to discuss opportunities and challenges in a post-pandemic era.
We believe it is important that stakeholders throughout the cable industry hear about the latest and greatest trends and developments in cable, broadband, wireless and related technologies so that they can be leveraged to keep ahead of the curve.
The free two-day online event is where industry experts will gather to discuss technologies and platforms shaping the cable space, examining how operators can adapt to the rapidly changing market while maintaining the seamless delivery of existing services that customers have come to demand.
This year's conference will cover a myriad of timely topics, including the following:
Next-gen PON
Network virtualization
Fiber-to-the-premises (FTTP) builds
5G
Mobile spectrum
Wi-Fi 6
Smart homes
Power grids
Edge computing
Consumer tech trends
The incredible roster of invited speakers includes leaders and technical experts from Comcast, Charter Communications, Cox Communications, SCTE, the Consumer Technology Association and many others. More so, six speakers from CableLabs will join the conversation to discuss the role that broadband technology is currently playing and will continue to play in the future. Let's take a look at what attendees can expect to hear from CableLabs at Cable Next-Gen 2022.
Prepping for DOCSIS 4.0 — Tuesday, March 15 1:15–2:30 p.m.
During this panel discussion, panelists — including Doug Jones, principal architect at CableLabs — will dive deep into how cable operators and vendors are preparing for the future. DOCSIS 4.0 technology provides optionality for boosting bandwidth capacity and delivering multi-gig speeds. This session will delve into where the industry stands with prep, including lab and field trials, equipment development and spectrum upgrades.
Wising Up with Wi-Fi 6 — Tuesday, March 15 1:15–2:30 p.m.
This panel discussion will see John Bahr, principal architect, wireless R&D at CableLabs, join industry experts from Altice USA, Incognito, Plume and Schurz Broadband Group to explore how cable operators can play a bigger role in managing today's smart homes. Connected smart home products are surging in growth, which means consumer demand for more bandwidth is exploding and the congestion of the home Wi-Fi network is mounting. This session will tackle how operators can leverage their in-home networks to create and support promising new smart home services and boost their average revenue per user by deploying Wi-Fi 6, AI, cloud and other new technologies and tools.
Enabling Mobile for Cable Operators — Tuesday, March 15 2:45–3:00 p.m.

What will be required for the cable industry to thrive in the mobile ecosystem? We believe it is a number of things such as access to spectrum, network architectures that leverage existing HFC infrastructure and common frameworks for convergence. Join David Debrecht, vice president of wireless technologies at CableLabs, as he touches on these aspects; and don't miss hearing more during the panel discussion "Finding Cable's Mobile Mojo."
Delivering the DAA Difference — Tuesday, March 15 3:00–3:45 p.m.
With the cable industry increasingly adopting distributed access architecture (DAA) technology to move key functions and equipment from the cable headend to the HFC access network, a question has arisen: How much difference is the new technology making? This panel — which includes Jon Schnoor, lead engineer, wired technologies at CableLabs — will look at cable's growing DAA deployments and the lessons learned in the field thus far. Are Remote PHY and Remote MAC/PHY enabling more advanced services and more efficient operations? Has CableLabs' Flexible MAC Architecture (FMA) specification leveled the playing field between the two main DAA variants? This discussion will highlight best practices for getting the most out of DAA, DOCSIS technology and the rest.
Finding Cable's Mobile Mojo — Tuesday, March 15 3:00–3:45 p.m.
As a key part of their product bundles, cable operators are increasingly embracing mobile service. With the Federal Communications Commission recently auctioning Citizens Broadband Radio Service (CBRS), C-band and mid-band spectrum licenses for 5G services, operators are curious how to use their new wireless holdings to expand their reach, converge their networks and deliver new services like fixed-wireless access. This panel discussion, which includes David Debrecht, will assess the opportunities and challenges that 5G and wireless/wireline convergence present the cable sector — and how they factor into the industry's mobile and broadband plans.
Good Optics: Pumping PON's Power — Wednesday, March 16 11:55 a.m.–12:40 p.m.
What role will PON play in cable's future? PON's role is now growing well beyond FTTH, but DOCSIS will not disappear any time soon. With operators steadily putting more fiber in their HFC plant, PON's support for enterprises, xHaul transport and smart cities makes the network system a solid alternative transmission method for the cable industry. Featuring Curtis Knittle, CableLabs' director of optical technologies, this panel discussion will evaluate PON's role in the future of cable, how cable companies should evaluate PON's next-gen capabilities, the operational advantages of PON versus coaxial cable and much more.
Making Access More Coherent — Wednesday, March 16 2:15–2:30 p.m.

Optical technologies have come a long way in the past 20+ years, allowing service providers to offer ultra-high capacities suitable for meeting current subscriber demands. Are we nearing a leveling-off point, or will capacities continue to increase? How will the access network evolve over the next 20 years? Join Dr. Curtis Knittle, vice president of wired technologies at CableLabs, to hear more about the future of optical access.
Getting Edgy with Edge Computing — Wednesday, March 16 2:45–3:30 p.m.
Edge computing is one of the technology industry's hottest buzzwords. Today, companies of all shapes and sizes are trying to bring powerful internet functionality as close to users at the edge of their service networks as possible. Consequently, cable operators and tech vendors are now exploring the potential value edge computing can deliver as they aim to develop and deliver next-generation, low-latency connectivity services. Randy Levensalor, principal architect at CableLabs, will join this panel discussion to discuss where the cable space stands in the pursuit of edge computing, the challenges that still need to be overcome and the industry's emerging edge compute plans.
To better understand these key topics and how cable will succeed in the post-pandemic world, join us online for the annual Cable Next-Gen Technologies & Strategies conference. Preregister for Cable Next-Gen, we'll see you there!
The 10G Challenge: How Zoom Leverages Technology to Improve Education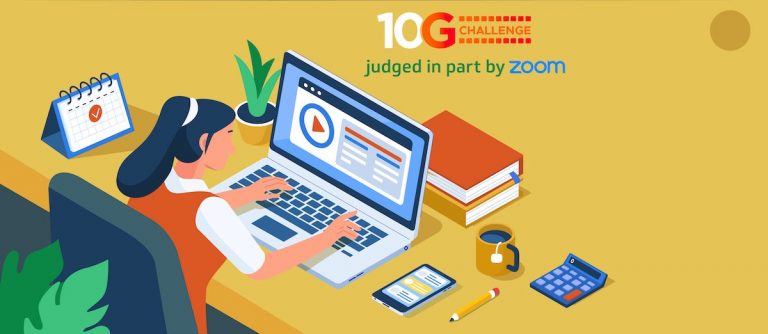 Designed to encourage innovation around the network of the future, the 10G Challenge aims to solve real-world problems and showcase the individuals and organizations developing the technologies, services and applications that will rely on 10G to impact the way we live, work, learn and play.
With the 10G Challenge kicking off, CableLabs is excited to introduce another one of the industry experts we've tapped to help raise awareness about the contest. From growing a customer base to reaching new markets, strategic collaboration empowers all parties involved in the evolution of a business. That's why we've selected Zoom as the industry expert that will help judge submissions that will impact the way we learn in the future.
The "Learn" Category, Powered by Zoom
Judged by experts from Zoom, a video communications company best known for its Zoom Meetings, the 10G Challenge's Learn category explores where the classrooms of the future are headed.
We believe that learning will be amplified through virtual reality (VR) worlds, light field holodecks and omnipresent artificial intelligence (AI) assistance in the classrooms of tomorrow. With the right network capacity and visionary thinking, who knows what other technologies will transform the world of education? By conceiving how a powerful new broadband network can help solve real-world problems related to how the world learns, participating innovators are truly helping invent a better future.
The COVID-19 pandemic has had a significant impact on student learning and well-being. When schools closed in March 2020 to quell the spread of the virus, the need for effective learning environments didn't disappear. Consequently, the use of virtual learning models escalated to help ensure that students wouldn't fall behind. Zoom already has a history of bringing together students, faculty and staff for learning, collaboration and administration, and its communications platform supports remote and hybrid learning environments for primary and secondary schools and institutes of higher education.
Whether delivering online and hybrid learning or better engaging students through impactful virtual experiences, Zoom is helping expand access to education. With a blend of synchronous and asynchronous learning tools, Zoom is improving learning experiences and enhancing student engagement by enabling students to learn from anywhere and connect with other students outside of a traditional classroom. By increasing student participation and learning retention in virtual and hybrid classrooms, Zoom helps improve learning outcomes and expands traditional classrooms to meet the growing needs of today's students.
Finally, Zoom provides flexible work environments, ultimately ensuring continuity of academic services and communications across entire education enterprises. By utilizing resources and hardware you already have to expand your capabilities and community offerings, Zoom supports educators with maximizing their resources to enrich both teaching and learning.
By participating in the 10G Challenge, Zoom will have an up-close, firsthand look at how innovators are advancing life-changing technologies and supporting fellow trailblazers. And Zoom will see how the development of tomorrow's solutions will leverage a new, powerful broadband network that's poised to impact the world—no matter where education takes place.
Together, CableLabs and Zoom are thrilled to power the next era of broadband innovation. For more information about the 10G Challenge, or to submit your idea, please visit 10Gchallenge.com.